1-      HockeyStrengthandConditioning.com is up and running.  If you train hockey players, you have to check it out.  We will start posting content on a weekly basis real soon.  I am really excited about it as there are several strength and conditioning coaches and athletic trainers from all levels including the NHL, AHL, major junior, and others.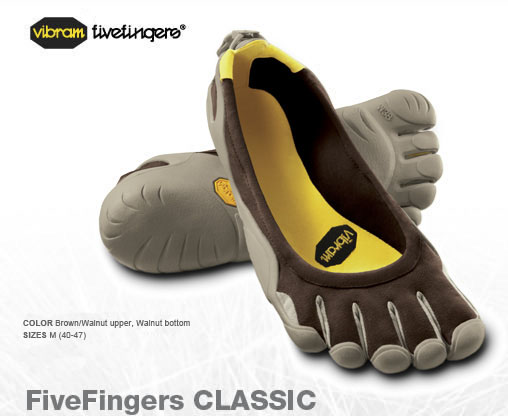 2-      I got a pair of Vibram Five Fingers a few weeks ago.  Honestly, I wish I got them sooner.  I've been training with them and have been on a few walks with them.  I believe they have helped me with some neurological symptoms that I have had in my left foot.  Surgery for a bulging disk back in 1999, and another surgery that I had to remove a non-cancerous mass in my spinal cord at the cervical level, has given me trouble with sensation.  I really believe that the Vibrams have helped wake up some proprioceptors and muscles that may have been shut down in my foot.  I am actually able to move my pinky toe by itself.  Something I haven't been able to do for a long time. 
3-      Another thought on my training, I really love Jim Wendler's 5-3-1 program.  I continue to make gains in strength on this program as I keep going up on my Military Press and Bench Press.  My "Actual Max" has gone from 155 to 190 in the Military Press while my Bench has gone from 225 to 265.  (I do not squat or deadlift, see #2 above).  Not bad results.  Something I may look into with my junior hockey players this summer.  What I really like about it is the simplicity of it.  It is a basic program that is really easy to plan out.