I think it's important to always be reading and learning new information.  Not only as far as Strength and Conditioning goes, but also for self-improvement and entertainment.  With the number of long trips that I have been on with our team recently, I've been able to get a lot of reading in. Here is what I am currently reading or have recently read:
Strength and Conditioning:
Advances in Functional Training by Michael Boyle.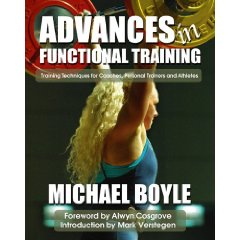 By now, people who know me should know how much I respect Mike and his work. He has been a friend and mentor to me since I've entered this field. Mike's a coach who actually coaches on as daily basis. This book is a great reference to what Mike is currently doing with his athletes. What I really like about the information in the book is that it is user friendly in my present coaching situation even though I may not agree with everything in it. Mike knows how to get a lot out of his athletes by using exercises and progressions that are done safely and promote a healthy athlete with improved performance.
Cardio Strength Training by Robert Dos Remedios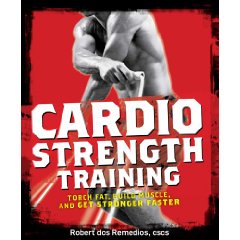 Coach Dos is another coach who is coaching in the trenches every day. Like Mike, when a coach like Dos writes something, I am reading and listening to what they have to say. The book is a great reference for some great ways to enhance work capacity, strength, and fat loss.
Self-Improvement:
Confessions of a Public Speaker by Scott Berkun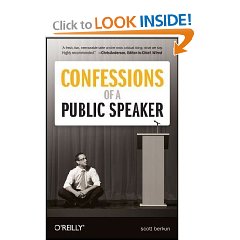 This is a great book that is well written on how to give better presentations. I am always trying to learn new tricks and techniques on how to make my talks better. The author really gets into the small details that go into making them really good and he also gives advice on how to avoid giving a bad presentation.

Think Like a Winner by Dr. Walter Doyle Staples
This is a great book that is along the lines of what authors like Brian Tracy, Dale Carnegie, Zig Ziglar, and Napoleon Hill preach. By working hard on yourself along with having a burning desire to succeed, you can get more out of life.  This seems to be a major theme amongst these authors.
The Power of Positive Thinking by Norman Vincent Peale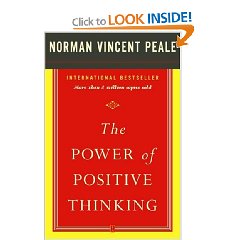 I just started reading this one as it is a book I've always wanted to read.  It is great so far.
Entertainment:
Shutter Island by Dennis Lehane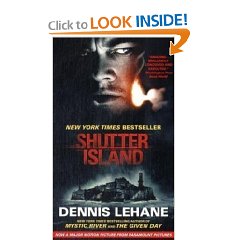 This was a book that was given to me by my wife. The setting is the Boston Harbor Islands- a place near where I grew up. It was written by the same author as Mystic River and Gone Baby Gone, which are also thrillers set in Boston. I can't wait for the movie to come out.
My next book to read is Lone Survivor which was recommended to me by my friend Jared Nessland who is the Director of Strength and Conditioning at Southern Illinois.