On Friday, August 6th, I made it up to Long Beach for the Perform Better Summit.  Yes, this is the second summit I attended this summer.  Honestly, I really can't get enough of learning from the people at these events or meeting up with friends who I don't get to see that much.  With the season coming up, continuing my education during the summer months is a priority.  At these seminars, I think it is important to not only pay attention and take notes, but more importantly to bring the information home with you and take action with applying the information that you learned.
I actually went to this one because Stuart McGill wasn't in Providence and I didn't get to see Gray Cook there.  Both speakers didn't disappoint.  I like to list all of the key points that I took away because I feel that I can learn more by typing about it.  Here is a brief summary of what I got from each speaker who I was lucky enough to see: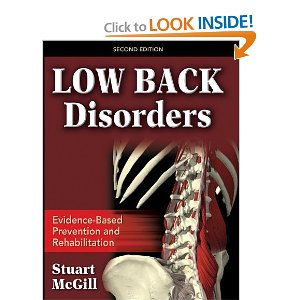 Stuart McGill- Dr. McGill was one of the main reasons why I went to this summit.  What I really enjoy and respect about Stuart is that he is doing his research on real-world athletic populations.  I also like that it isn't uncommon to see him in other talks at the summit.  This shows me that he has the beginners mind and is just as interested in what others are saying as people in his lectures are of him.  Here are some of the key points that I took away:
–       The spine needs to bend, but is limited in the number of bends
–       Sparing the spine through training will lead to a higher tolerance of training
–       Tolerance is the load tissue can take before it can get damaged, find training load just under tolerance
–       Rectus abdominis is designed to be "spring-like" with elastic storage
–       According to Stuart, from practical observations of high school football teams doing power cleans, only 30% of athletes he saw were able to do correctly.  (I totally agree with him as I have seen some ugly forms of power cleans early on in my career)
–       "We work with motions, postures, and loads.  Motions, postures, and loads cause injury.  Motions, postures, and loads prevent injuries."
–       "Can't have a stable back with stable hips."
–       "Can't mix up getting rid of pain and increasing performance."
–       Stuart hates squatting with a stability ball between the legs.  This immediately inhibits the glutes.  (From my earlier posts, you can see that I agree with Stuart on this as well).
–       Exercise ideas- "Stir the pot", and suitcase carries for Q.L.
–       "Spare the back!"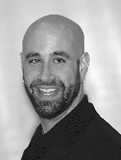 Brian Grasso- I've never seen Brian speak before and he didn't disappoint.  This wasn't your usual training or scientific based lecture.  This was about personal success and self-improvement.  Brian's talk was inspirational and motivational to me as he mostly spoke about himself and what he has done so far in his career and life.  He wasn't bragging, he was just stating the facts.  I walked away impressed with Brian as a person.  You can find out more about Brian at www.developingathletics.com
–       Be more regimented.  Know exactly how your day will go.
–       Assess when you are at your best.
–       "The more skills you have- the more potential you have."
–       Goal setting- The whole pie syndrome- complete small, bite size tasks to achieve your goal
–       The Kaizen principle- small incremental changes lead to great change over time
–       Have high expectations for yourself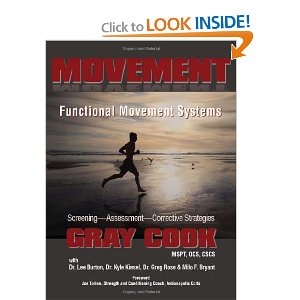 Gray Cook- I think Gray is an excellent presenter and one of the smartest guys I've ever listened to.  I really believe that the movement screen (FMS) is a good tool.  I know that there are some people out there with negative views on the FMS, but I really think it is something that can give us as strength and conditioning coaches- (especially those in the team environment) valuable information.  I am the type of strength and conditioning coach who looks at things from a perspective of trying to maintain the health of our players.  By the way, if you haven't picked up his new book  Movement: Functional Movement Systems: Screening, Assessment, Corrective Strategies, you should- I am currently reading it right now.
What I really enjoy hearing about is what people are doing with the FMS from a practical standpoint.   For example, some strength and conditioning coaches in the NFL have done extensive work with the FMS.  Jon Torine from the Colts and Jeff Fish from the Falcons use the FMS and corrective exercises with their teams.  Both of them have participated in studies which validate the FMS and correctives as a system that can help their teams.  If a strength and conditioning coach can use the FMS with success with their team, then why wouldn't I try it with the team that I work with?  To me, it makes no sense to not use it.  Is it the main aspect of our program? – No.  However, it only takes 5-10 minutes to go through a screen and it may show a player and me some potential problems.  Here are some main points that I took away from Gray's talk:
–       Movement is a behavior
–       Injuries occur when physical capacity exceeds movement
–       Stiffness isn't stability
–       Biomarkers for injury risk-
Previous injury
Asymmetry
Motor Control
BMI
Stupidity
–       Possible to be pain free, but dysfunctional
–       FMS intervention study- Falcons- FMS scores increased
7 week off-season program
Based on FMS individual scores
Movement prep+corrective exercises added
Movement prep examples- stick work, isolated stretching
Worked on worse movement pattern
–       Score of 14- breakpoint for injury
–       2's with no asymmetries- good
–       Best way to strengthen the core- remove deficiencies
–       Dynamic Stability Training- KB Swing, Indian club swinging, Chop and Lifts with Med ball
There you have it.  I stayed for a day and a half as I had to make it back to Orange County to train with a client on Saturday morning.  Although I wish I got to stay longer, I feel that the information that I got from both summits in Providence and Long Beach was enough to keep my head spinning with new ideas and concepts for a long time.